My clients double their energy, feel 1.5 times more confident managing their time, and 1.5 times less stressed, on average.
Free Resource
The Intuitive To-Do List 5-Step Guide
Does your to-do list have you knotted into a serious ball of stress? Ditch to-do list doom and discover my 5-step process that will completely change how you feel about all those tasks you need, and want, to get done.
Send Me The Guide
"In the process of working with Emily, I learned who I was. I trust myself more––3 times more, which feels wild to say, and I really recognize my intuition and gifts. I feel like I'm able to take a breath, feel through my emotions, and connect to myself and spirit so much deeper now. I know what my needs are, how to meet them, and where to go next in my life, business, and personal brand. I get asked so many times by other women now, what's your practice and how did you create it? I need to create a course! I'm also feeling inspired to work with my inner child even more––it's really the key to my healing and expansion. "
- Elizabeth Lewis, Founder of Detroit Mom, Lansing Moms, and Retreat to Reclaim
Coaching Client
"I was able to step forward with new ways to cope with balancing work, family, and how to get things done. I loved how Emily taught concrete steps that weren't complicated. I really appreciated that this process allowed me to carve out a space to examine what's going on in all aspects of my life and have someone external give me the tools I needed to make changes. I rated on a number scale at the beginning of working together how I felt about my time, stress, and energy, and my improvement over this small amount of time that I've been working with Emily is amazing, and it felt natural and not forced. I guess I didn't notice it until I did my metrics at the end! I was going through the modules and thought this was great for work and should use it there, and then I realized one of the tools is what I use when parenting my son. I then realized that the modules really can be applied with more self-awareness to what I do when dealing with family members and kiddos too."
- Shawna Reibling, Knowledge Mobilization Officer at a University in Higher Education
Coaching Client
"My one-on-one sessions with Emily helped me make such pivotal changes in my life––she provided a non-judgmental space to talk through my emotions and current obstacles and break them down into manageable chunks. Before working with Emily, I was struggling with anxiety, lack of sleep, lack of motivation, and low energy after moving across the country and feeling stressed and undervalued at work. I actually quadrupled the amount of energy I had after just 8 weeks of working with her!
The biggest shift I had though was in my relationships. The way Emily explained how different people deal with conflict (direct vs indirect, emotional vs logical) and the difference between expressing emotions and sending them helped me be more conscious of every angle of what's going on and cultivate more patience with others––and myself."
- Daniela Hager, Director of Global Events at an Educational Technology Organization
Coaching Client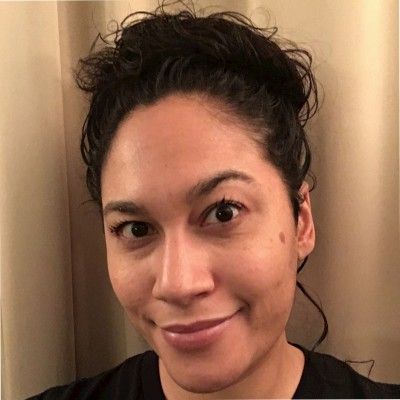 "The biggest results I had from working with Emily are recognition and perspective. Recognition, as in I can recognize my patterns and identify the core of what's going on, or at least get closer to it than just spinning for a long, long period of time as I did before. Perspective, like having faith that I can change for the better. Even if I can't do it immediately, I'll still be able to make progress in the right direction, and that is worthwhile. And sometimes, just having that hope is the light at the end of the tunnel you need to get going.
Emily is definitely well prepared and unflappable. She was really agile in her approach when working with me––she's able to roll with the punches and however I was feeling in that moment. She also crafted other tools and practices that would be most helpful for me, and I really appreciated and benefitted from them."
- Lisa F, backend engineer in the tech industry
Coaching Client
"This program is actually way more than self-care – Emily helps you learn unconditional self-love. She helps you understand what kind of self-care you need based on your past experiences, or what you overindulge in, and gives you all the different types of activities and resources you need to put self-love into practice for your mind and body.
Talk therapy helps me untangle my strings of consciousness, but this program actually helps me do the action steps after I figure it out. I learned so much!"
- Nicole Dennis, Analyst in Health Industry
Coaching Client
"I participated in Emily's Renewal Spiritual Retreat and was very impressed with her intuitive hits, process, and wonderful sound bath energy healing/releasing experience. Emily was able to combine a scientific and spiritual approach to stress and stress release which left me feeling truly renewed. Her magical abilities range from on point card readings to guided meditations channeled from source that leave you feeling seen with a positive sense of where to go next in the evolution of your spirit and mind. I highly recommended any service that Emily provides as she clearly has talent and gifts in the art of healing."
- Lindsay Stewart, Science Educator
Masterclass Attendee
"I had just started college and wasn't feeling like myself. I felt really drained, my energy felt out of my control, and I struggled to find joy outside of random moments. I felt like I would get swept away and along with whatever was happening outside of myself. By working with Emily, I learned new strategies for recharging and maintaining my energy, not letting others control my mood as much, managing my time, and preemptively thinking about how and what stresses me out. I feel more like myself again."
- Hadley Nunn, college student
Coaching client
"My biggest challenges were definitely time management, finding my life purpose, trying to understand my authentic self better, and feeling behind and stressed at work. I had also just started a role at a new company and wasn't feeling as confident as I was at my last job.
One of the things we worked on that was really helpful was changing how I approach my mornings and interact with my phone, which really helped me focus more. I would struggle with working on a task for hours and get more frustrated, and feel like I shouldn't take a break. Now I'll step away or switch tasks to give myself some space and air to breathe. I also loved all the work we did around listening to my inner child more.
I feel like working with Emily is the process of understanding my authentic self better, and how I can lean into that person and not try to be someone else. Emily helped me unlearn a lot of these conditioned ways of being so that I can find the value in being just like who I am and listen to myself more. It's like what they say: when you're your authentic self, you become successful. It's so true!"
- Shilla Almeida, Senior Strategist in the tech industry
Coaching Client
"I feel calmer and more confident, equipped with a giant toolkit that I can pick from and plug-and-play as needed based on signals from my mind and body (and my schedule).
Emily's calm, nonjudgemental style of teaching was perfect... She created a safe, welcoming environment where I could open up, ask questions, and learn about sustainable self-care practices."
- Christina Whitehurst, Financial Planner
Coaching Client and Feel Vibrant Retreats attendee
I learned how to navigate through my emotions and mental blocks and how to balance my time to complete the things that are important to me while taking care of myself and my energy.
Emily provided great information that was backed by research and effectively walked me through the techniques and resources so that I can practice them on my own. Emily taught me how to let emotions only take up a small moment of time instead of dwelling in the emotional state through self-care and effective stress management techniques.
If you're on the fence and finding more balance and self-care is something you constantly think about and want help with, take the leap and join! Emily is a great resource if you are struggling with balancing your work-life and your self-care. Her resources and exercises have been incredibly helpful to me while navigating this difficult time in my life.
- Madison Warner, Wellness & Life Coach, Creator of Coffee Dates with Maddie
Coaching Client and Guided Introspection Card Reading client
Before working with Emily, I was standing at a crossroads between what I was and what I could be. Starting my own business was a terrifying and exciting adventure.
There were times I wanted to give up or felt I wasn't strong enough, but Emily's ongoing support was the light in my journey.
Her tools for manifesting success, while maintaining self-care, calmed my nerves through the bumps of trial and error and gave me the inner strength I needed to reach my full potential."
- Maria Porter, Certified Hypnotherapist
Coaching client & Guided Introspection Card Reading client
"The biggest lesson for me was that I wasn't being gentle with myself. I was letting myself get overwhelmed and then would get frustrated with myself for being overwhelmed, and then mad that I was frustrated––and it was just like this never ending cycle of badgering myself.
I honestly don't even know how to verbalize the impact. Two months ago, I would have been super frustrated with myself for doing something and now I'm just not. I no longer get mad at myself for reaching.
Basically, what Emily does is help you love yourself. She helps you focus on the things you're struggling with that you don't even think you're struggling with enough to fix them. She's magic."
– Asha Jones, Fraud Analyst in Fintech
Coaching Client
I would describe this program as a self-care class where you're creating what I like to call your toolkit of understanding. You dive deeper into the things you need and understand better what causes you stress, what makes you feel like you're not accomplishing the things you want to accomplish, and what's holding you back from feeling like your whole self.
Emily helps you find your path, discover what brings you back into balance, what balance means to you, and what your mind, body, and soul need at a given time. Plus, she gives you the resources you need to make that work for you.
It almost feels like sometimes self-care is talked about like a fad diet. The SHOULDs. Just like, I'm going to journal everyday for 20 minutes and it's going to solve life's problems. And it's like, well, I'm sure it could be helpful to you, but it's not the answer. So after going through this program, I think it's so valuable to have a better, deeper sense of what self-care actually means to ME. I feel more confident now that I know ways to approach it and feel like I'm making a difference for myself.
- Mary Moore, PhD, Educator Partnerships Manager
Coaching Client
"Emily led a lunchtime workshop for our Women in Windows and Devices group at Microsoft as a way for us to connect with each other and get creative. We loved learning how to work with our intuition to make better decisions and even made some art: our own intention cards for the new year! Emily is a strong facilitator for personal growth and brings together science and spirituality in a really cool and accessible way. She created an inviting and warm environment, got us all engaged and interacting even though it was an online event, and encouraged us to step out of our comfort zones and connect with ourselves and each other. We can't recommend her as a workshop leader enough!"
- Valeria Goncharenko, Program Manager II at Microsoft
Business client
"Emily is a compassionate, intuitive and creative practitioner. She is prepared to meet you where you're at and guide you to where you want to be using a supportive and judgment-free environment.
She is a jack of all trades when it comes to personal development and does not back away from a challenge. I cannot recommend her enough!"
- Paige Gibbons, Entrepreneur & Podcast Host
Coaching Client
"I was stuck, stressed out, not feeling confident, and overwhelmed with the day-to-day. Emily created a safe space that was guilt-free and judgement-free to be really open, vulnerable, and honest. I could talk about things I don't even talk about with my friends.
And now I have this toolkit. And hope. I don't get stuck in the negativity anymore."
- Stephanie Perez, Program Specialist in Tech
Coaching Client & Monthly Membership Member
Some of my main challenges before the program were transitioning into a new job and moving across the country, feeling very overwhelmed, and feeling a lack of control in all areas of my life. So I was seeking tools to help realign myself personally and spiritually.
This program helps you explore yourself, what influences or impacts you, and gives you a toolkit to help you be successful and deal with adversity in your life. It's like building your own personal resilience. It will positively impact every area of your life.
I also loved the chat group and that it was all women because it helped me feel less alone while I was going through certain things. It's cool that everyone was really open to the new techniques and sharing personal stories. It made the group super strong and safe."
- Jacqui Snell, Release Management and Localization Program Manager at Google
Coaching Client
"This program offers so many tools to living a more balanced life - you probably won't use every single one, but the ones you do will shift how you interact with the world. Breaking down everything into bite-size pieces helped clarify what assumptions I had been making and decide where I really wanted my energy to go.
Emily helped create the space to evaluate where all my time and energy was being spent - I decluttered so much more than I could have imagined, and discovered new pockets of energy and calm.
The difference I feel before and after the program is large, and tangible. Even my boyfriend commented! "
- Tiffany Barber, Email Marketing Manager at Course Hero, Inc.
Coaching Client & Monthly Membership Member
"I learned so much from the program and the community supported me through one of the hardest times in my life. It provided me a space to reflect, grow, and identify what I wanted to intentionally change in my life (like leaving a toxic work environment!).
It allowed me to grow in so many more ways, and build connections with amazing women."
- Hilary Primack, MSW A Creative and Non-profit Professional
Coaching Client
"Emily is a wonderful and kind guide who helped me look more clearly at my life and how I can make small improvements to better take care of myself."
- Madeline Mitchell, School Counselor
Coaching client
"I reached out to Emily in a big time of transition when I needed some guidance finding clarity. Emily approached me with genuine care, curiosity, and open-mindedness. I consider myself to be pretty self-reflective and I have a lot of experience with therapy and coaching, but I actually learned something NEW about myself within just ONE hour of talking to Emily. I came away from our session with a renewed outlook on self-care and healing, as well as a drive to take on whatever comes next. Emily approaches her work with genuine passion and care for her clients. I highly recommend reaching out!"
- Jayna Davis, Graduate School Student
"Emily did an amazing job helping me tab into my intuition! My card reading was spot on- three cards were reflected what was going on in my life that I was aware about, and three cards gave me things to work on. Emily said that my spirit card animal would be in the deck, and it popped up in as my "guide card." This was such an awesome experience and I highly recommend!"
– Leanna Deangelis
Card Reading Client
"I have attended Emily's workshops ("The Art of Intuitive Card Reading" and "The "Art" (& Myth!) of Work-Life Balance") and I have learned some amazing mindfulness techniques through the playfulness and fun of creating art. Emily is incredibly attentive to questions and comments and offers such a calming environment and safe space to be vulnerable with our intentions, fears, and goals.
She provides practical and novel ways of stepping back to view common challenges from new perspectives that reduce overwhelm. Her tips have become such a huge help in navigating everyday life/stress and it has made me more confident in developing and trusting my own intuitive process. If you're considering having Emily lead a workshop, team building event, private coaching session, or personal reading, don't hesitate—just reach out!"
– Chelsy Baculi, Workplace Program Coordinator at a SF Bay Area Tech Company
"I attended Emily's Art (& Science!) of Intuitive Card Reading Workshop, and it was a perfect blend of basics and going more in-depth. I really enjoyed the space to not only learn more about card reading and how to view it as a choose-your-own adventure story, but also see an example reading and create our own cards!"
- Hannah Strenger, Queer Guide
"For Mental Health Awareness Month, we brought Emily in to do a "Stress Relief Workshop" and guided meditation. She accommodated the event to a virtual format so that we could do it during shelter-in-place.

We had 18+ attendees at the event, and our employees raved about the stress relief techniques we practiced together during the workshop. Some people were new to meditation, and they had their first chance at it during the online workshop as well. Emily was also very flexible to the attendees needs, allowing people to turn off their video if they wanted to and giving them a safe space to talk about how they respond to stress. By the end of the workshop, our employees had the tools to cope with stress along with a meditation they could model themselves.

It was a successful event, and I would recommend Emily for any corporate events related to wellness! It was a pleasure to have her present at Scale AI."
- June Lee, Corporate Client at Scale AI
"Emily has a true gift in card reading. The accuracy of her reading stunned me. I found myself crying halfway through! She was able to verbalize so many questions I had been asking myself deep within, and provide clear guidance toward a better understanding. I still reflect on the explanations she gave and feel her reading helping me navigate through uncertainty. I cannot recommend her readings highly enough!"
- Emily Listmann, Mindfulness Educator of Mindful & Well Education
Guided Introspection Card Reading client
"Emily holds such an authentic space in her yoga classes. She's grounded, real, adorably funny, super knowledgeable, and cheerful in her heart. She intentionally crafts each class to a theme, plays fitting inspirational music, and has a thorough and fun progression of movement. I had such a well-rounded experience and felt so safe expressing myself and accessing my emotional body... thanks to Emily!"
— Amy Rogg, Yoga Teacher & Actress
Yoga class attendee
"I love that yoga is a physical and mental practice just for me and that it helps me achieve balance in all aspects of my life. Especially when I've been having a really hard day, week, or month, Emily's yoga class makes me feel so realigned and ready to tackle life again. She always has a perfectly blended physical and mental practice that hits the right spot and gets you where you didn't even realize you wanted to be."
— Sereena Ojakian, Costume Designer
Yoga class attendee
"The Yoga session with Emily was one of the best I've ever experienced. If you're looking for a full-body activity to stretch out, her program is all about removing stress and any pinches or pressure you might feel in your body from a long day. If you work for long hours behind the desk, you know what I'm talking about... To me, the best part of Emily's class was the end of, where she finished our exercise with a world-class 10-minute mindfulness meditation. I've done group meditations before, but this one by far was the best, and it felt easy to follow. Her guidance allowed me to accept my weaknesses and strength and try to empower my mind and find happiness with the day I had, regardless of how bad the day was. I highly recommend Emily's classes, and I cannot wait for the next one."
— Ali Eslamifar, Staff UX Designer at Course Hero
Corporate yoga class attendee
"Having the time and space to share, meditate, and connect with other women was very powerful. Emily and Supriya created a warm, inviting experience that was tailored to individual needs and was accessible for all. I came away with many meaningful suggestions on how to incorporate meditation practices into my daily routine. What a beautiful and relaxing weekend!"
- Laura Easton, Middle School History and Science teacher at JLS
Feel Vibrant Retreats attendee and Reiki client
"From the very first class, our swimmers have connected with and been motivated by Emily's interactive style. Emily is knowledgeable and attentive to each of our athlete's needs. She explains the benefits for each pose, outlines modifications, and always connects the movements back to the sport. Our athletes have greatly improved their flexibility, body awareness, balance, and coordination. We appreciate Emily's attention to detail and love working with her!"
— Laura Mitchell, Swim Coach & Entrepreneur
Business client
"Emily and Supriya are great hosts. They organized the retreat so well that it made me feel like I was back at my parents' house! The cabin was beautiful, the food healthy and delicious, and I wish I could've stayed longer!"
- Anh Tran, Education Program Manager in Business and Accounting at Course Hero
"What a great weekend getaway - beautiful nature, great food, company, and relaxing yoga and meditation exercises. It was a good opportunity to re-evaluate what wellness means to me and come away with tangible ways I can integrate things like yoga and meditation into my daily life."
- Alice Taylor, Training and Quality Lead @ YouTube
"Though I was initially skeptical as someone who was never into card reading, I decided to try something new as I really liked Emily's energy. The experience was not only a lot of fun but it was very insightful. The process pointed out numerous things that were true about my personality, and, in fact, where I was at my life in that moment. In so doing, this exercise offered an opportunity to reflect on how I might better navigate important upcoming decisions. I would certainly work with Emily again."
- Adrian Baker, Yoga and Meditation Teacher
Card Reading client
"This weekend retreat was a really great opportunity to slow down and reconnect with myself. Group retreats can be a little harrowing for me because I really value my 'alone time.' But, I felt that this retreat held a lot of space for that while encouraging me to step out of my comfort zone and connect meaningfully with the rest of the group."
- Jordan M, PhD Materials Engineer
"Emily's class left me feeling comfortable and at ease after a long day at work. I love being in a group class setting where I can hear everyone breathing in sync. It takes care and awareness to be able to lead a mixed group of yogis, both new and advanced!"
- Jesse Kimball, tech industry professional
Yoga class attendee
"From the moment I entered class, Emily made me feel welcome and comfortable. She asked the class what we would like to focus on and then adapted her flow to match the needs of the participants. She had a theme and beautiful music that tied the practice all together. She offered many variations on poses to provide a challenge as well as more ease for anyone who wanted it. Emily was encouraging, and her cues were so helpful and thoughtful. At the end, I felt strong and so centered and connected to my body. I cannot wait to take more classes from Emily!"
- Claire Coney, Elementary School Teacher
Yoga class attendee
"Emily has mastered the art of online teaching. The yoga and meditation classes she teaches are fun and the instructions are very clear!"
- Ben Blazke, Senior Software Engineer at Course Hero